Our CRO-specialised agency can improve your customer journey to increase the value of the average cart, the number of leads or the redirection to your various points of sales or contacts. Falia is a professional CRO agency with a solid conversion track record for the B2B, B2C and eCommerce sectors that benefit from our marketing advice and strategies.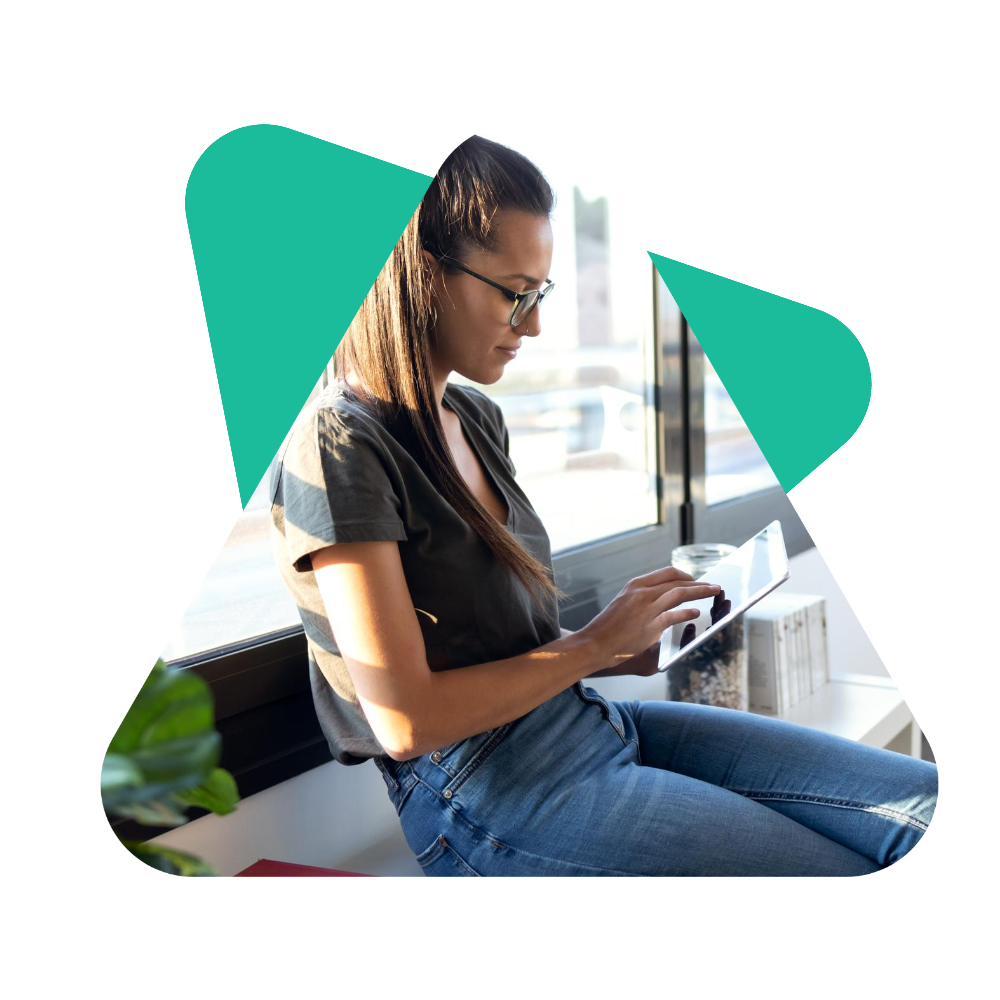 "Conversion rate optimization, or CRO, is the process of enhancing your website to increase the number of leads you generate. CRO is achieved through content enhancements, split testing, and workflow improvements. Conversion rate optimization results in highly-qualified leads, increased revenue, and lower acquisition costs."
The 3 key elements of Conversion Rate Optimization
No two people are the same, and this is also the case for visitors to a website. A first visitor may come across your site by chance and never make a purchase. A second visitor will show interest in your business sector by visiting your site and may make a purchase in the future. Finally, the last visitor to your site will want to buy what you offer right away.
In CRO, we look at the conversion rate of the last group rather than the overall conversion rate of your site. In fact, by focusing your marketing strategy on visitors who are already interested in your business, "you could obtain more leads from your existing traffic [and therefore you are] more likely to produce better results for your bottom line." (HubSpot, 2022)
The content of your website is not just about informing and selling to your audience. The keywords chosen to represent your company and your offer have a direct impact on your brand awareness and the visibility of your site. What's more, your company's brand and words  can have a "noticeable effect on your CRO."(blog.hubspot.fr, 2022) Choosing the right vocabulary and emotions to convey to your visitors generates interest and encourages conversion with the right texts and calls-to-action. 
In order to make the right choice, It is always advisable to do SEO and to run using A/B tests to find out where the best opportunities for conversion are.
A/B testing for conversion rate optimisation (CRO) is not limited to written content and word choice. You can also test the design of your page or website to determine which features (such as colours, spacing, alignment or layout) your visitors prefer, making conversion more likely.
The importance of having a website that is easy and pleasant to navigate for your audience should not be ignored. "UX Design, or User (e)Xperience, becomes a powerful ally of CRO. The experience the visitor has on a website will give them confidence, reassurance, and make them want to visit new pages, buy or leave their contact information." (blog.hubspot.fr, 2022)
Services provided by our
CRO agency

Optimization audit
Before embarking on new conversion tactics and strategies, it is important to assess the current situation. Following the optimization audit of our CRO agency, we can discuss and present you with the most effective conversion campaigns (forms, ads, calls-to-action, etc.) and opportunities to optimise your conversion rate.
Analysis reports on your conversion tools
Our clients have full access to their data and performance through the dynamic Google Data Studio (now Looker Studio) dashboard. Thanks to our expertise in marketing data science, you will be able to consult key performance indicators (KPIs) and track the performance of your conversion strategies and your return on investment (ROI), regardless of the channel where the CRO (Conversion Rate Optimization) has been implemented.

A/B testing to make the right optimization choice
Thanks to Google Optimize, you can run A/B tests to learn more about the behaviour of your website visitors. Which button is clicked more between "contact" and "request a quote"? Should my contact form be higher on my homepage or stay where it is? Through A/B testing, our CRO agency will be able to optimise your website's conversion rate according to what is more effective for both your marketing objectives and your target audience.

Landing pages designed for conversion
Landing pages are a crucial element of online conversion campaigns. Whether it's a Google Ads campaign, Facebook advertising or an email marketing campaign, our CRO experts can set up the right landing page to optimise your conversion rate.
Our CRO agency can help you optimize your conversion rate!
The CRO (Conversion Rate Optimization) experts of our agency can help you with the development and execution of your conversion rate optimization strategy. Consult our CRO experts and evaluate our service offering.
A comprehensive and coherent marketing strategy
At Falia, we offer comprehensive services to implement a coherent marketing strategy that includes CRO, SEO, Google advertising and social media expertise as well as training and coaching specific to your strategic and marketing objectives.
Reach your business goals faster
By optimising the conversion rate of your website and campaigns with landing pages, calls-to-action and user-friendly forms, you can quickly track the effect of changes in marketing strategies on your dashboard and effectively achieve your business goals.
Know your customers better and better target your potential customers
Thanks to the optimisation audit of our CRO agency, the various A/B tests we can set up and the monitoring of the data through the dashboard, you'll be able to better understand and know your customers and the users of your website. We will then be able to launch the necessary tools to optimise your conversion rate.
Contributing to the growth of your business
Whether your business goals involve growing your revenue or your customer base, our team of experts will take them into account when implementing conversion rate optimization strategies and when monitoring performance through data reports and your dynamic dashboard.
Stay on top of what's new in digital marketing by receiving our latest articles every Wednesday!
Why entrust your CRO to Falia?
Get and implement a

comprehensive and consistent marketing strategy

with a clear action plan designed for your reality and conversion goals.

With your marketing strategy now in place,

reach your business goals faster

with the various tactics and tools that target quality conversions!

Implementing CRO strategies will allow you to

better understand your customer base and target your potential customers

with the data you obtain on your website user behaviour.

The benefits you will gain from CRO (Conversion Rate Optimization) will

contribute to the growth of your business

by increasing your conversions and revenues.
Our articles on CRO and digital marketing