Digital Marketing Agency in Montreal & Quebec City
Falia is a web marketing agency specialized in B2B marketing and eCommerce. Google Ads, SEO, SEM, data science, marketing automation, conversion optimization (CRO) and more.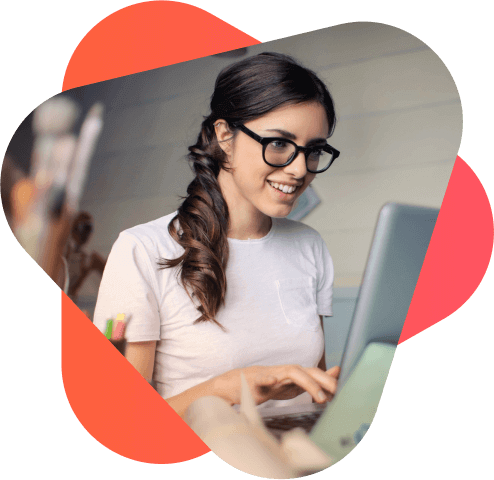 We ❤️ the success of our customers.
/* Edit the links HERE */ window.open(links[i]); /* TO OPEN LINKS IN SAME WINDOW USE: location = links[i]; */
We
the success of our customers.
What digital marketing expertise

are you looking for?
Falia is a digital marketing agency in Montreal and Quebec City specialized in B2B marketing and eCommerce. Our expertise in B2B marketing and eCommerce is driving the growth of over 50 companies in Canada, France, and the United States.
Website design focused on SEO and conversion
Falia specializes in WordPress website design, and our design specialists can help you redesign an existing website or craft a brand new one, depending on your need. We offer recommendations related to conversion rates and natural referencing (SEO), and all our website projects are offered on an at-rate basis – which avoids unpleasant surprises for your business.
B2B Marketing and eCommerce Managed Services
Our managed digital marketing services allow you to have access to your own marketing department at Falia. You will have access to all of our expertise with a monthly plan that can evolve according to your needs and objectives. Managed services give you access to a growth strategist and a team of specialists to execute your strategies.
Professional Shopify Store Design
Our Shopify experts design stores optimized for conversion and meeting your online sales goals. Connect your accounting application to your eCommerce solution through the many native extensions available, Zapier, HubSpot's Operations Hub or an API. With our web marketing agency, you will benefit from scalable eCommerce solutions that are perfectly suited to your business processes. Trust our Shopify agency for your online store!
Data Science and Marketing Analytics
Clients who opt for our managed digital marketing services benefit from strong data science expertise. You'll have a dynamic Google Data Studio dashboard, part of the Google Marketing Platform. You'll be able to see the cost of a sale or the cost of a sales opportunity clearly without having to search. We will set up KPI's within the first few weeks of service to help you achieve your business goals and clearly measure the ROI of each campaign, no matter what channel you choose: digital ads, SEO, email marketing, marketing automation, social media, etc.
Automations handle what no one has time to handle. Falia can set up automatic welcome messages, segment your contacts according to custom rules, and use intelligent workflows to automate repetitive manual actions. A marketing automation platform allows you to find your most engaged contacts, retrieve information from other platforms and so much more! We use ActiveCampaign and HubSpot with our B2B and eCommerce clients.
Digital marketing training
Falia offre des formations en classe virtuelle avec des experts en marketing numérique actifs dans des industries pertinentes. Nos formations sont concrètes, applicables et faciles d'accès. Nous proposons également des formations sur mesure et un accompagnement stratégique en marketing numérique pour aider vos collaborateurs à améliorer leurs prouesses marketing sur le long terme.
We use data to optimize every aspect of your marketing strategy. Let us measure, visualize, analyze and optimize your performance.
Ce que nos clients disent
"Nous travaillons avec Falia depuis 3 ans et nous ne cessons de progresser à l'aide de leur équipe sur le plan du marketing numérique. Falia génère pour nous des opportunités de vente avec une clientèle gouvernementale, une clientèle en grande entreprise et en PME. Falia comprend bien les enjeux en marketing B2B et est devenu une extension de notre équipe au fil des ans."
"Nous avons confié à Falia la refonte de notre site web et un mandat SEO afin de nous positionner en première position ou dans le trop 3 sur des mots clés très prisés aux États-Unis, au Canada, en Australie, en France et ailleurs dans le monde. Notre site web WordPress est efficace dans la mesure où il génère des téléchargements d'application en et des « leads » pour notre SaaS dédié aux grandes entreprises dans un marché de niche."
Président, White Star Software
Nous utilisons les services de marketing numérique gérés B2B de Falia depuis 6 ans. Nous avons accès aux plus récentes technologies en en marketing web en plus de compter sur une expertise de pointe en SEO, SEM, en optimisation de la conversion, en automatisations marketing, en science des données et j'en passe. Clairement, nos investissements en marketing numérique génèrent de la croissance pour notre organisation."
Directrice ventes, marketing et relations clients, MS Solutions
"Falia a réalisé 2 boutiques Shopify pour mes entreprises et les gère entièrement depuis leurs mises en ligne. Falia s'occupe de la publicité Facebook et Instagram, du marketing par courriel et des automatisations, elle s'occupe de la gestion des médias sociaux et même d'une partie de notre service à la clientèle. J'aime avoir accès à ma propre équipe chez Falia pour lancer de nouvelles campagnes facilement à chaque semaine."
Entrepreneur, Shack.fan et KOLL
It all starts with outstanding sales results
Falia's raison d'être is to enable our clients to perform online and make a positive impact. We have a results-oriented approach and enjoy collaborating, learning and growing with our clients.
Usefull links in digital marketing
Nous sommes à la recherche d'un(e) graphiste et designer web qui travaillera avec les membres de l'équipe pour concevoir des...
Want to integrate Google Shopping campaigns into your advertising strategies? Here are 5 Google Shopping strategies you should use for...
Schedule a 20 minute call with
one of our digital marketing experts.