Advertising Agency Facebook
With a dedicated Facebook advertising agency, highly accurate targeting, and 1.82 billion active users every day, using Facebook advertising for business has become a must. Learn more and test with Facebook ad management experts.

We ❤️ the success of our customers.
Develop a Facebook advertising strategy based on your goal and budget
Develop a
Facebook advertising

strategy based on your goal and budget
Increase your brand awareness
Get more interaction with your target audiences
Get people to take an action
Our agency follows the "Power 5" recommendations of Facebook. These are five strategies recommended by Facebook in order to obtain better performance on your campaigns. In a few words, this tactic consists of simplifying campaigns as much as possible and automating certain functions related to campaign management such as budget and audience. The direct consequence of this method of operation is a reduction in your acquisition costs, higher conversion volumes and a higher return on investment. 
Your ads will be more effective with clear and measurable objectives. Our Facebook advertising agency will guide you in the choice of your objectives of notoriety, interest or conversion. These objectives will help you to specify the aspirations of your advertising campaigns.
Benefit From A Quasi Surgical Targeting
With our Facebook advertising agency, all campaigns are made according to your business needs. All your Facebook ads will be optimized to be relevant to your target audience and we will measure the conversion rate of your campaigns to optimize it and/or know what is working or not for your business.
Take Advantage Of Facebook Advertising In All Available Formats
Our Facebook advertising campaigns can be used in both mobile (tablet and smartphone) and computer versions. We will choose what would be the most useful for your business according to your targets (personas) and your objectives. Your ad can appear in many places including the Facebook and Instagram news feeds, messaging, Facebook Marketplace…
Get Real-Time Analysis Of Results With Our Facebook Advertising Agency
Facebook offers many tools that allow Falia's experts to measure and improve the impact of your ads in real time. This way, we can make better decisions very quickly. Everything is analyzed in order to offer you the best.
Establish The Most Appropriate Budget With The Help Of Our Facebook Advertising Experts
Depending on your needs, we will propose the most suitable advertising budget. We work with your advertising budget with care as if it were our own. We always work according to your objectives so that your expectations are met.
Are you self-taught? We offer customized Facebook training
For more information, do not hesitate to contact a Falia expert. If you wish to manage your own Facebook ads, our agency Falia can also offer you a training on the essential notions of the Facebook/Instagram advertising platform.
Why Entrust The Creation Of Your Facebook Ads To Our Agency Falia?
Our customized WordPress training and coaching programs allow you to manage your website like a professional.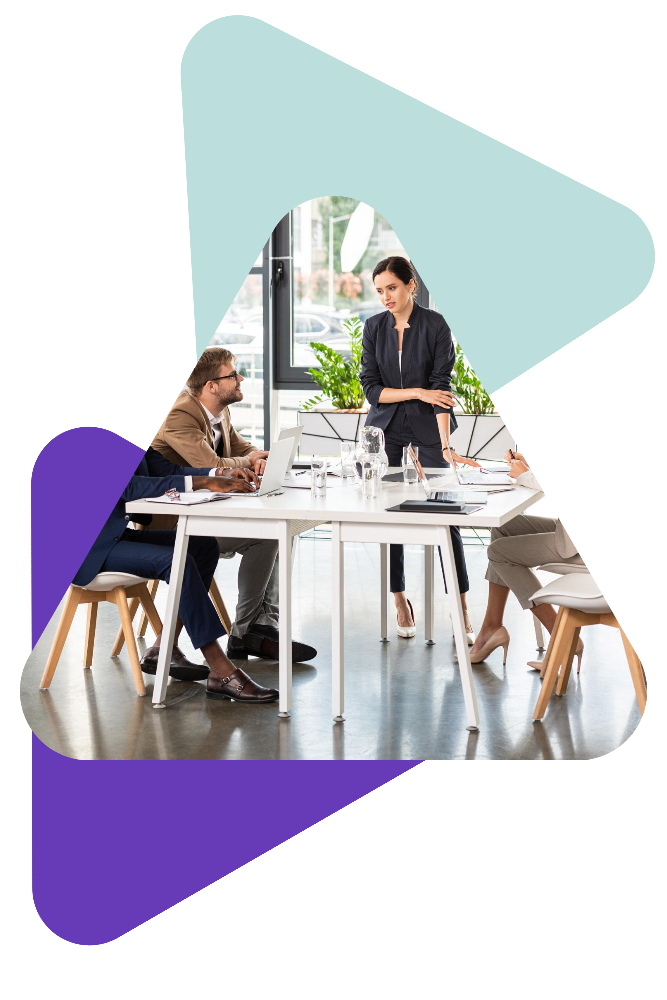 Ce que nos clients disent
"Nous travaillons avec Falia depuis 3 ans et nous ne cessons de progresser à l'aide de leur équipe sur le plan du marketing numérique. Falia génère pour nous des opportunités de vente avec une clientèle gouvernementale, une clientèle en grande entreprise et en PME. Falia comprend bien les enjeux en marketing B2B et est devenu une extension de notre équipe au fil des ans."
"Nous avons confié à Falia la refonte de notre site web et un mandat SEO afin de nous positionner en première position ou dans le trop 3 sur des mots clés très prisés aux États-Unis, au Canada, en Australie, en France et ailleurs dans le monde. Notre site web WordPress est efficace dans la mesure où il génère des téléchargements d'application en et des « leads » pour notre SaaS dédié aux grandes entreprises dans un marché de niche."
Président, White Star Software
Nous utilisons les services de marketing numérique gérés B2B de Falia depuis 6 ans. Nous avons accès aux plus récentes technologies en en marketing web en plus de compter sur une expertise de pointe en SEO, SEM, en optimisation de la conversion, en automatisations marketing, en science des données et j'en passe. Clairement, nos investissements en marketing numérique génèrent de la croissance pour notre organisation."
Directrice ventes, marketing et relations clients, MS Solutions
"Falia a réalisé 2 boutiques Shopify pour mes entreprises et les gère entièrement depuis leurs mises en ligne. Falia s'occupe de la publicité Facebook et Instagram, du marketing par courriel et des automatisations, elle s'occupe de la gestion des médias sociaux et même d'une partie de notre service à la clientèle. J'aime avoir accès à ma propre équipe chez Falia pour lancer de nouvelles campagnes facilement à chaque semaine."
Entrepreneur, Shack.fan et KOLL