Falia specializes in SEO and conversion optimized website design. Our websites generate growth and allow our clients to obtain concrete results: leads and sales.
We ❤️ the success of our customers.
A clear positioning in line with your strategic objectives.
A website that performs well in SEO (natural referencing).
An ultra fast website according to Google PageSpeed Insights, GTmetrix and Pingdom.
High quality specialized content written by our team and approved by you in French and English.
An exceptional conversion rate of your visitors into leads.
A new generation website adapted to the new essential web signals from Google (Core Web Vitals).
Check Out Our Latest

Realisations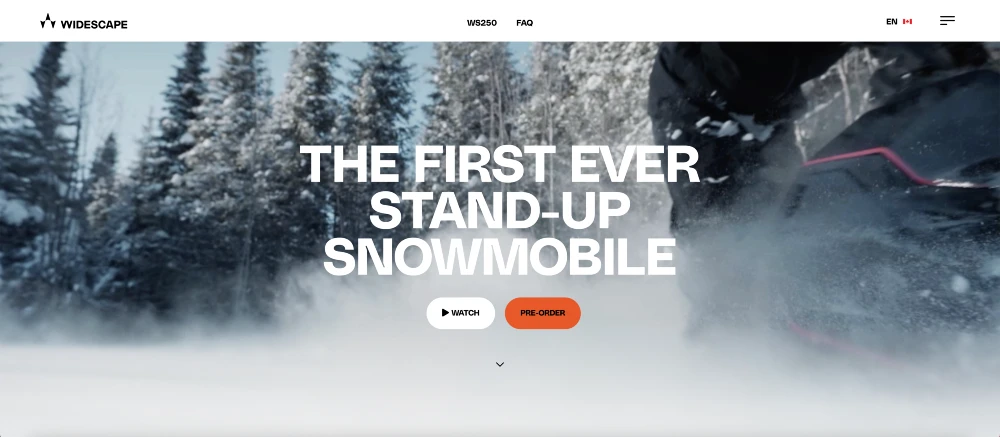 In collaboration with two Montreal agencies for the brand's media launch, Falia was given the mandate to develop the Widescape website on WordPress, including a Shopify pre-order button.
Yazi is an e-learning platform for Microsoft 365 and cybersecurity training. Falia developed the website as well as the integration of Shopify purchase buttons. Everything is connected via API to the YAZI LMS to allow a complete fluidity in the purchase of a training.
MS Solutions is an IT company present throughout Quebec. Falia obtained the mandate to redesign the website as well as the SEO writing of all its content.
Falia builds WordPress-based websites that perform on all levels: conversion, SEO, speed and more. Our websites are optimized and offer secure, high-performance hosting. All WordPress plugins offered by Falia are tested in several contexts before being implemented on your site. You will have a professionally designed and maintained WordPress website that follows best practices.
We are constantly challenging our digital marketing practices to innovate and go further with our clients.
We rely on our creativity, know-how and synergy with our clients to generate results and growth.
It is through our clients that we make a significant impact on thousands of people every month. We do this by only working with companies that are also committed to making a positive impact on their customers.
Real Experts In Conversion Optimization
Our primary objective is to make your investment in a new website profitable. It is therefore by constantly optimizing the conversion of your website that we achieve this goal.
A Website That Is Easy To Modify
Websites created with easy to master tools supported by our team.
A Website Optimized For SEO
All our websites are optimized for SEO.
Successful Websites Bring Growth And Benefits
We see web design and digital marketing as a way to boost business and therefore extend the reach of their positive actions. Then growth happens on its own.
WordPress Training That Allows You To Manage Your Website Like A Pro!
Our WordPress training and custom coaching programs allow you to manage your website like a professional.
WordPress is the most popular and widely used content management system (CMS) in the world. In addition to being an easy-to-use platform, WordPress is constantly evolving.
Knowing the different features of WordPress and keeping your website up to date as you wish can be a huge asset to your business!
"We have been working with Falia for the past 3 years and we continue to grow with the help of their team in the area of digital marketing. Falia generates sales opportunities for us with government, corporate and small business clients. Falia understands B2B marketing issues and has become an extension of our team over the years."
"We entrusted Falia with the redesign of our website and an SEO mandate in order to position ourselves in the first position or in the top 3 on popular keywords in the US, Canada, Australia, France and elsewhere in the world. Our WordPress website is effective in that it generates application downloads in and "leads" for our SaaS dedicated to large enterprises in a niche market."
President, White Star Software
"We have been using Falia's B2B managed digital marketing services for the past 6 years. We have access to the latest in web marketing technology as well as cutting edge expertise in SEO, SEM, conversion optimization, marketing automation, data science and more. Clearly, our investments in digital marketing are generating growth for our organization."
Director of Sales, Marketing and Customer Relations, MS Solutions
"Falia has built 2 Shopify stores for my businesses and has been managing them entirely since they went live. Falia handles Facebook and Instagram advertising, email marketing and automations, she handles social media management and even some of our customer service. I love having access to my own team at Falia to launch new campaigns easily every week."
Entrepreneur, Shack.fan and KOLL